Innovation Excellence Masterclass
by Rowan Gibson
22 - 24 November 2016
The Address Hotel Marina, Dubai
Innovation Excellence Masterclass - 3 days - Limited places
Who should attend?
This MasterClass has been created for business leaders, directors, VPs or mid-level managers, innovation specialists and change agents within any sector who want to lead or manage an innovative organization, change corporate culture and create an enduring competitive advantage.
What About the Training
The objective of this MasterClass is to drive innovation to the core of your company to consistently produce significant return on investment and maintain a strong competitive advantage. Through Rowan Gibson's Four Lenses of Innovation ™ and blueprint for an Innovation System, this MasterClass will teach industry leaders exactly what it takes to build and sustain a deep enterprise capability for value-creating innovation.
Why Key Benefits
Identify how to embed innovation as an ubiquitous, self-sustaining enterprise capability.
Develop an "Innovation Architecture" that provides consistency and strategic coherence to the innovation portfolio.
Analyze how to put a management infrastructure in place to drive and support innovation.
Implement your innovation strategy across all functions.
Measure and continuously improve innovation performance.
The award-winnig "Global Leader of Innovation" - Live and in Person!
Rowan Gibson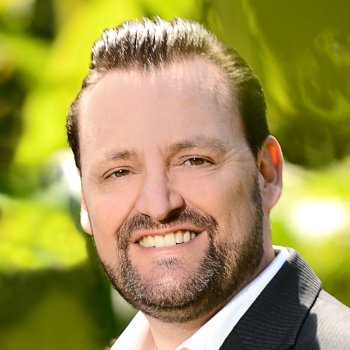 Rowan Gibson is a top keynote speaker and management educator in 61 countries across the globe. The media have labeled him "Mr. Innovation", "the Innovation Grandmaster", "the W. Edwards Deming of innovation" and "a guru among the gurus". He is the internationally bestselling author of 3 major books, which have been published in 25 languages, and has served as a "strategic secret weapon" for the Fortune 500 for over two decades. In 2015 Rowan received the prestigious "Global Leader of Innovation" award for his significant contribution to the field of innovation and business strategy.
Testimonials
"Rowan Gibson is inspiring!" – COCA-COLA
"Brilliant." – RENAULT
"Terrific." – ACCENTURE
"Thought provoking and a pleasure to hear." – MÖVENPICK
"Amazing ... pushing us forward." – MICROSOFT
"Energizing." – MARS
"Fantastic." – STEELCASE
"Rowan was relevant, dynamic, practical, and held my attention throughout the day." – APA INSURANCE
"Awesome!" – CARLSON WAGONLIT
"Very Inspiring" – ERNST & YOUNG
"The 4 Lenses of Innovation – outstanding." – KPMG
"Rowan transformed our organization by shaking our culture." – BAYER
"Rowan Gibson unlocked our potential for innovation." – AIRBUS
Exclusive 3 days Masterclass
Day 1
Making Innovation Happen! The New Strategic Imperative
09:00

Welcome and Introduction
Innovation Excellence - the Critical Platform for Growth and Renewal
Quick Innovation Audit and Interactive Discussion
Innovation Excellence Continued

10:45

Coffee & Refreshment Break
Understanding Where Innovation Comes From

13:00

Networking Lunch
Interactive Workshop: Using the Four Lenses

15:00

Coffee & Refreshment Break
How Big Ideas are Built - Turning Insights into Opportunities
How do you manage Insights? Interactive Discussion
Summary of the day & evening work

17:00

Close
Networking Opportunity
Day 2
Managing Innovation as a Disciplined Organizational Process
09:00

Turning the Serendipitous into the Systematic
Managing the Front End of Innovation
Tapping into Rich Sources of Creativity

10:45

Coffee & Refreshment Break
Business Model Innovation - Finding New Ways to Create Value and Advantage
The 5 Minute Business Model - working in pairs

13:00

Networking Lunch
Interactive Workshop: Business Model Innovation

15:00

Coffee & Refreshment Break
Managing the Back End of Innovation - Taking Ideas from the Mind to the Market
Summarising the day & evening work

17:00
Day 3
The Transformational Journey to Innovation Excellence
09:00

Beyond Tools and Techniques - Understanding the Human Side of the Equation

10:45

Coffee & Refreshment Break
Driving Innovation to the Core - Building a Sustainable Enterprise Capability

13:00

Networking Lunch
Interactive Workshop: Innovation Embedment

15:00

Coffee & Refreshment Break
Taking the Innovation Journey - Facing up to the Organizational Challenge
Visualizing the Innovation Journey - Working in Teams

17:00
Register to the Masterclass
How to register
To register yourself or a member of your organization or for further inquiries, please contact us via telephone or email.
Discounts available for groups
Contact information
+971 50 945 4274
events@calibermiddleeast.com
About
Caliber Consulting is a boutique management consulting firm and a trusted advisor on business strategy in the Middle East. We specialize in the design, synchronization, and implementation of organizational strategies. We partner with an array of clients to reach new frontiers and cross uncharted organizational territories. Our consultants are agents of transformation with an obsession for achieving real tangible results. We are in the business of execution - putting recommendations to practice and plans to action.
Read More